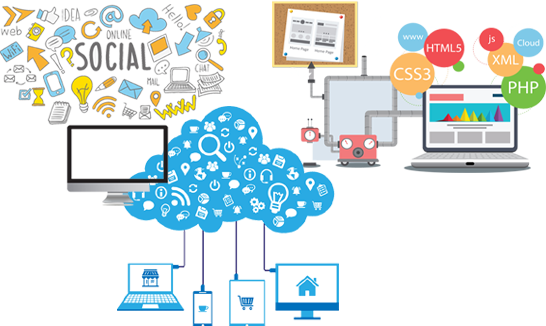 After researching for about 2 years what business we should be in and to which segment we can bring the Value , we found out that SMEs are the one who are been left out and as operational cost is being major concern for them they are unable to Afford dedicated IT Support .
As IT Infrastructure being a back bone of any organization, which directly lead to productivity and revenue generation, as being highly effected.
We believe in flexibility and customization.
We're experts and we always deliver out of
box solutions.
We have a proven solutions and methodology
especially designed for SMEs.
 We focus on Client Oriented Approach as its
one of our core value.
Our strength is being able to collaborate with different vendors.
Our Agenda is to make customized IT Services Cost effective and Affordable.
Our Objective is to maintain Very High Service Quality Standards.
Our Moto is bring the customer Satisfaction level to high industry standards.
PORTFOLIO OF SERVICE & SOLUTIONS
WHAT ARE MANAGED SERVICES?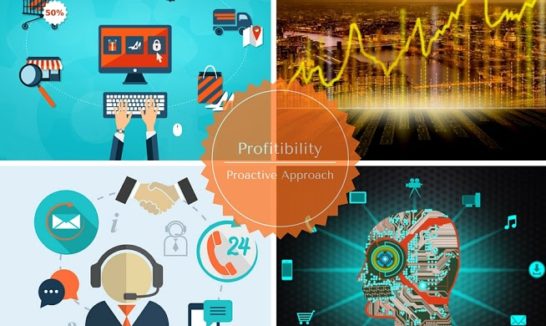 Managed services are the practices of outsourcing on a proactive basis management responsibilities and functions and a strategic method for improving operations and cutting expenses.
Adopting managed services is known to be an efficient way to stay up to date on technology, have access to necessary skills and address a range of issues related to cost, quality of service and risk.
A managed services provider (MSP) is most often an information technology (IT) services provider that manages and assumes responsibility for providing a defined set of services to its clients either proactively or as the MSP (not the client) determines that services are needed.
Low capital outlay and predictable monthly costs.
Increase Efficiency and Competitiveness.
Flexible service
Converged services
Compliance and Security
Centralization
Increased Service Levels
Disaster recovery and business continuity
Stay Focused on Your Core Business
SKILLS & SERVICES
Who we are & what we do
Cloud services are network based, and thus depend upon the performance, reliability and security of the underlying network, including the hosted environment and any related access. With up to 99.99 percent availability and the enterprise-class security of Alpvits Internet Data Centers, we can provide the performance and capabilities needed for some of the most demanding cloud-based solutions. Add another layer of security for data in transit by using an Alpvits VPN with your cloud solution.
Optimize computing, storage, software, development, and network resources on demand with cloud services. With available pay as you go service models for some services, overall IT spend and service-commitment terms can be reduced. Our cloud environment is continually scaled and capacity is managed behind the scenes so you can seamlessly adapt to shifting demands.
Website Designing includes small scale and additionally large sites however with straightforward designs and without complex programming. A professional company like us Designing Station can give best static web designing services which are engaging and imaginative. These static sites permit organizations to clarify their organization's objectives and destinations. We help you in arranging, designing, and development of your own or corporate sites.
We make proficient Static Website concurring the customer's need. Our prepared experts offers Web design Services, PHP Web Development, ASP Web Development, Outsourcing Web Design, seaward Web plan, Custom Web design, Ecommerce web plan and so forth . The static web designing services part is a proved credit to us.
ALPVITS Managed Services Model Transform your business with New Signature Managed Services
New Signature specializes in the design, deployment, customization, management, and optimization of information technology solutions that transforms IT into a strategic business asset.
Our proven service delivery approach enables us to tailor solutions that meet business needs while mitigating project risk to ensure on-time, on-budget delivery. As a result, our clients achieve long-term benefits, such as the ability to focus on their core business, increased employee productivity, improved corporate efficiency and faster execution of new initiatives.
Adding value to the IT environment means moving away from break-fix support and becoming proactive. With Alpvits Up time support service, you can make this leap without the capital expense of employing additional experts. Our Service comprises a number of service elements that work together to deliver more than a reaction to IT problems.
We provide Infrastructure Implementation Services to small to medium businesses that do not have their own IT departments or Staffs.  The request for an IT infrastructure implementation arise  when you  have certain goals or needs in mind.
ALPVITS will research and plan the required resources to carry out the required job scope that are needed for the IT infrastructure implementation. Thereafter we propose the most viable and cost effective solutions and share the viability for the hardware and software which might be required , along with the timeline for implementation.
Design & Development
100%
IT Maintinance
100%
Online Marketing
100%
Managed IT Services
100%
IT Solutions
100%